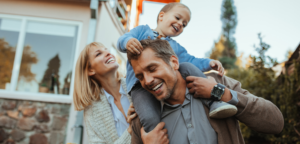 ---
If Sonnia puts a for sale sign on your house you best be packed and ready to move. She did a great job.
Casandra DiLellio – June 2021
---
Sonnia is absolutely amazing. I cannot say enough great things about working with her. She is very caring, honest, professional and she makes some of the most challenging situations possible. Sonnia always replies in a timely manner, she works around the clock to make sure you are happy and goes above and beyond for her clients. Thank you Sonnia, my realtor for life.
Danielle Chapman – June 2021
---
I cannot begin to tell you how wonderful Sonnia is. She sold our childhood home in record time, and did it with such grace, professionalism and care. She is extremely knowledgeable and truly understands the market, making great recommendations throughout the process. Her skill, expertise and excellent interpersonal skills work synergistically, making her an exceptional representative for anyone selling or purchasing a home. As this was a very emotional time for us, Sonnia went above and beyond to make the entire process seamless. It was truly a pleasure working with Sonnia on the sale of our parents home, and I highly recommend her to anyone in need of an outstanding agent.
Thank you Sonnia, for your genuine kindness, and the impeccable work ethic you demonstrated throughout the entire process.
Diana Gulas – June 2021
---
Sonnia is a true professional. We purchased our home with her in 2012 and again this year in 2021. Friendly and Great to work with. Very responsive and a true pro! She's my Realtor for life!
Nadia Bisson- June  2021
---
Sonnia made buying a house the most amazing experience. We are first time home buyers; we had no idea what to expect and Sonnia was a God sent from start to finish. She was professional, kept us informed and calm at all times, she was on top of everything and her knowledge of the market was incredible. She listened to us and our needs and found us exactly what we were looking for on her first attempt. I am happy to say the first house we saw we are now happy to call Our Home!!! It was everything we wanted and more. Sonnia made this experience effortless and stress-free, she guided us the entire way. She didn't stop once the sale was closed, she followed up after, gave us advice, people to contact, and made sure we were ok; because as we all know with buying a house comes a lot of information before and after and can be very overwhelming. What was very important was that Sonnia was always available to talk if we had any questions or needed help. I would recommend Sonnia to anyone and everyone looking to buy or sell or even thinking about it in the near future. It was a pleasure working with Sonnia and we truly couldn't be happier.
Krystyna Boksa, August 2020  
---
Sonnia truly exemplifies what an agent should do for their clients. Not only is she professional in all aspects of her duties, but her work ethic to make sure her clients are comfortable through the whole process is what makes her the best. Buying or selling a home is a very stressful time for people, and I personally believe that having the right agent is the key factor in alleviating this stress. Sonnia has been in the trade for a very long time so not only is she in tune with the ebbs and flows of the market but she also has such a dynamic network of professionals that can provide any service to help sell your home (such as lawyers, inspectors, stagers, photographers, and renovator recommendations). Even if you are not currently ready to embark on this journey, I still recommend getting in touch with Sonnia as she sends out friendly monthly newsletters that touch on the market conditions, consumer trends, and cool events happening around the city!
Kevin Salvisburg, April 2020  
---
Sonnia was great to work with. She took the time to learn about my property to best represent me. She made sure I had all the information I need to make the right decision for me. Always kept me informed on feedback from my property. She helped me stay on track for the outcome that I was looking for. I would totally recommend Sonnia to friends and family. – Lisa
Lisa S., April 2019
---
Sonnia, as I'm sure you are aware, the deal to sell Dean's place closed this afternoon.  
I'd like to thank you personally for all your efforts, stepping in as you did around Labour Day and managing us through the whole process.   This was no easy task, as the past few years have been difficult for my brother in many ways.   
In my opinion, the many "boom" years in the Toronto real estate market gave everyone the impression that a house could sell within days, in any condition.  Thank you for your attention to detail in staging the house and insight into the rapidly-changing market conditions of this past year – bringing about today's happy conclusion. 
Lorne, December 2018
---
Congratulations on the new office! I also wanted to thank you and compliment you on your hard work on our recent offer.  
Ben Graham, 2018
---
My husband and I enjoyed working with Sonnia, she was attentive with her details in searching for our new home.  She mediated the best deal possible for all parties concerned.  Her negotiation skills are exceptional, she does her research and collects all the information concerning the pros and cons of the property you're buying.  Sonnia is an amazing lady; she listened to our needs and directed us to the information we needed.  The purchase of our new home was such a delightful experience, only because of Sonnia's abilities as a realtor! She is brilliant, pays attention to detail, is caring with her clients, and, most importantly, she is honest.  Wonderful woman to deal with.  My husband and I highly recommend Sonnia, you will not be disappointed! 
Nicola & Antoinette (Dec. 2017, Closing, 2018)
---
I had a job change to Ottawa that required a very quick move and therefore necessitated a very rapid sale of our home.  It was a very stressful time with considerable upheaval for our family.
We had dealt with Sonnia with two previous properties and thus turned to her to help us navigate the chaos.
She was wonderful. Professional and calm in the storm, not only with the sale of our current home but in connecting us with a fantastic realtor in our new city.
We had put a lot into our home and putting it in the hands of a buyer who would love it as much as we did meant a lot. Sonnia helped us do just that and we sold our house in record time with no hiccups.
Sonnia is not only a great real estate agent, but we also consider her to be a friend. If we were staying in the Hamilton area and needed to sell or buy property we wouldn't hesitate to use her again. Thank-you Sonnia!
The Hamiltons (Jan. 2017)
---
Sonnia worked with me to find the perfect house very quickly. It took only about a month to find my home. She listened to my needs and honed in on what I requested in a house. It only took three showings; I bought the third one. Sonnia is very personable and available. She would respond to my texts and emails immediately. She's been doing this a long time and I appreciated her telling me details about the houses we would see, things I really wasn't paying attention to, but really needed to know. I frequently found myself saying, 'oh yeah,' to what she would point out. She has your back, she works for you. I was pleasantly surprised when she suggested knocking on the neighbour's door to see what kind of people they are. That never occurred to me to do. It's the details  One house I asked her to show me, it was quite touching, as she was concerned for me living on that particular street because she felt it may not be safe.
Sonnia is fun to be around, she's conversational, smart, knows the area, does her homework, has the years of experience, and ultimately finds the nugget that's right for you. She found me my home in record time. I would use her again.
Christine (2016)
---
SONNIA  provided my husband & I (2 seniors), not only friendly, informative service but a feeling of well being that we are in knowledgeable hands. In 2015 SONNIA took our son & his family into her care and found them a beautiful home. This same care we witnessed first hand for our own new home. Moving from a home we have lived in for 30 years as well as moving to a new city was made so perfect by this amazing lady.
Ex-Torontonian Donna & Bob (Sept. 2016)
---
Sonnia has been my agent for both the purchase and sale of my condo.
As a property virgin in 2014 Sonnia was a pleasure to deal with and sold me my beautiful condo. Now, in 2016, she has successfully sold my condo in less than one month of it being on the market. It started off a little rough with two clients backing out of offers but she reassured me that the "right buyer" will come along and it would be "worth it". She was most definitely right!
Sonnia is very professional, timely, and always has her client's best interest at heart! She is an absolute pleasure to work with and I would certainly recommend her as an agent!
Victoria (Sept. 2016)
---